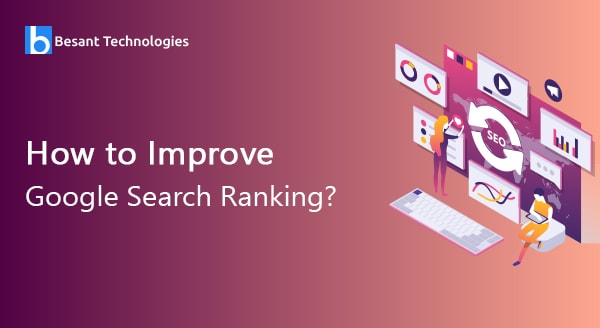 How to Improve Google Search Ranking?
How to Improve Google Search Ranking?
When it comes to the popularity of the search engines, Google outmatches everyone. Having a good rank in Google is the primary goal of every business that runs internet marketing campaigns. Now, you cannot get a good ranking on Google with money. You have to be strategic in your approach. Improving Google search ranking is not rocket science. It is very much possible to get a good rank on Google SERPs. However, carrying random SEO campaigns without any strategy will lead you nowhere. You have to be very careful about the campaigns you are running. The right steps will reap results.
Millions of businesses are running internet marketing campaigns. Only a few of them are getting a place on the first page of Google. It is a wish for all of those companies to appear on the first page of Google search for their targeted keywords. The competition is stiff and the chances of succeeding are very low. Still, with some effective steps, you could elevate your chances and get your desired position in Google. So, you must be wondering what it takes to get that numero uno place in Google. Here are some of the effective steps that might lead you to your destination.
Ten Effective Steps to Improve Your Search Ranking on Google The success of a website largely depends on its performance and rankings in search results. Many websites resort to easy shortcuts or take the money route to achieve this; however, it's not as easy as it sounds. It often leaves website owners perplexed, leaving them wondering how to improve their search results.
What is SEO?
Search Engine Optimisation (SEO) is a tried-and-tested method that can do wonders for the overall performance of the site and also the performance in the organic search results. An important thing to note here is that SEO is no magic and it will not automatically make your website the top-ranked website instantly. Rather, it involves making smaller-yet-significant modifications to your website, which aids the search results to index, crawl and interpret the content of your website. Here are Ten effective steps that can be used to improve a website's performance in search results:
Read this Blog: Does SEO Affect Business?
Top 10 Effective Steps to Improve a website's performance in Google search
Establish a good site structure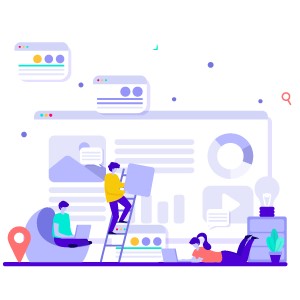 Any good website needs to be user-friendly, else no matter how much content and SEO efforts are being put in, everything will go unnoticed in the eyes of Google's complex algorithms. A user-friendly website helps Google's algorithms to easily read or crawl the website, ultimately improving the search engine rankings. Special care needs to be taken by ensuring that both mobile and desktop sites are made user-friendly by conducting regular SEO audits and checking the content to avoid duplicity.
Write effective SEO-friendly content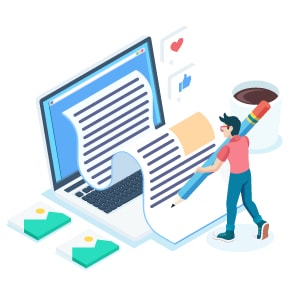 There is no alternative for good SEO-optimised content, which is the easiest way to boost traffic and performance in search results. Well-researched and detailed content pieces add a lot of value to the time spent by readers on your website. This helps in improving the engagement and motivating them to visit the website on a recurring basis. The content must have varying lengths and absolutely zero duplicity. Content pieces presented in the form of a story or a case study and in an interactive language are very effective to capture the reader's mind.
Content works as a gravitational force for your website attracting audiences and providing them with relevant information and knowledge. You might have content that is very relevant to the searches that your targeted audience is making. But, unless the contents are SEO-friendly, it will be difficult for your audience to find it on Google. Therefore, using the right keywords in the right place is very important. However, instead of placing the keywords in the right place, some stuff the keywords irrelevantly. You should not do this. It will create a negative impact on your website. Hence, use keywords properly to optimize your website.
Optimize the website for speed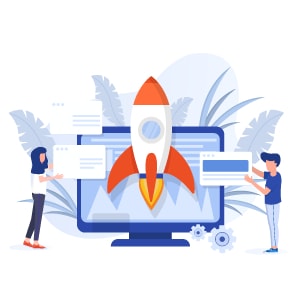 Good site speed is very beneficial for providing a positive user experience and also the search rankings, as website speeds do factor in among the criteria for better search results. This can easily be achieved by having compressed and optimized images on your website, browser caching through codes or plug-ins, and script handling which can be done by restricting the use of JS and CSS files that are used for site enhancement.
Must Read: Will SEO helps your business?
Double-check your links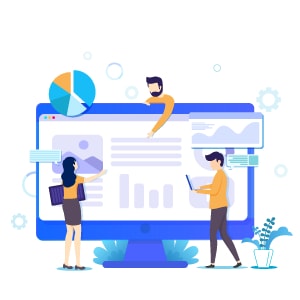 It can be very annoying when a user comes across a broken link, which is not healthy, both in terms of user experience and site performance. Links – both internal and external – play a vital role, so having an appropriate link building strategy is very crucial. Having a solid anchor text, with the right keywords, is vital a step towards linking your content, internally or externally. Always ensure to have a few but quality links, rather than having dozens of useless links, which will hinder the SEO efforts. Also, keep an eye on the site mentions by setting up an alert on Google. Keep a track of all the site mentions, and if it's not hyperlinked, the website owner can be requested to do so.
Write Contents Solving Queries of the Searchers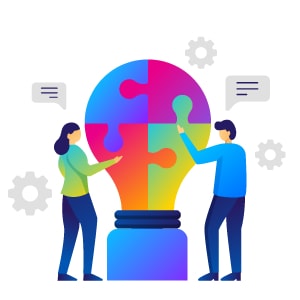 Nowadays, when you search on Google, you might see that a part of a content posted on a website appears as a snippet at the top of the result page. It happens because Google is aiming to improve the experience of its users. Therefore, when you are asking a query, it is fetching the relevant answers for your queries. So, you are spending lesser time searching for the answers. You have to figure out the relevant questions your customers might want to know based on some specific keywords that you are targeting. Write appropriate answers that will solve the queries comprehensively on your website. In this way, Goole will more likely place your relevant content at the top as snippet along with the website from where Google found the answer.
Optimize the website for "right" search More and more users nowadays are using the voice search function and local search function for 'businesses near me'. The website can be optimized for voice search function by incorporating the likely phrases that users would search with. The phrases must have a proper sentence structure rather than a few keywords here and there. When it comes to the local search function, Google My Business listing is a great platform to get the website listed in the appropriate local searches and directories. The website's reputation can also be improved if there are positive reviews from users.
Enlist Your Business on Google My Business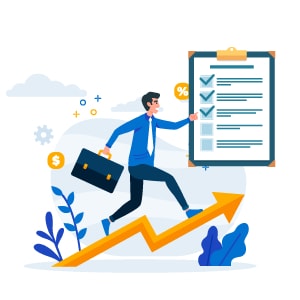 Google My Business is an effective way of getting the numero uno rank on Google. Whether your business operates on a locality or you want to target the customers of a certain area or you want to see your business on top of your competitors on Google, you have to enlist on Google My Business. When you enlist your business on Google My Business according to your locality, you will see your business at the top of SERP. Thus, in this day and age, enlisting on Google My Business is a key factor for improving the rank on Google.
Voice Search Optimization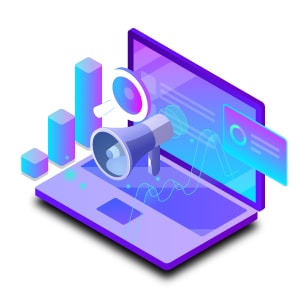 As technology is evolving, so as algorithms of Google. The number of voice searches made on Google has increased drastically over the past few years. The current tendency of the searchers is to speak and not type. Therefore, voice search optimization becomes a lethal part of your success in the upcoming days. The traditional keywords use of the past will now get replaced with more conversational keywords which your customers will more likely to say to Google Assistant. You have to figure out what they are going to speak and optimize the website and Google listing accordingly. It will have a terrific impact on the overall visitors to your website.
Images Optimization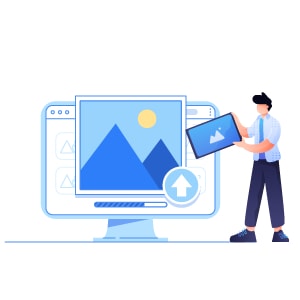 A website consists of multiple images. If you post blogs and articles on your website, along with the text, you tend to add some images to make the blog post interactive and entertaining to read. However, it can also work against your website. Having multiple images could also lessen the loading speed of the web page. Here is how you can optimize the images used in your website:
Compress the images that you are using.
Make the filenames of the images descriptive.
Include proper alt text for each image.
Focus on Improving User Experience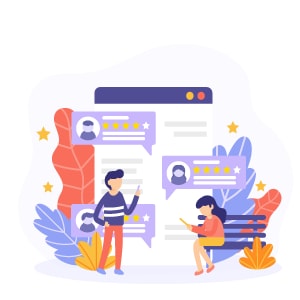 The user experience is a key parameter for Google while ranking websites. Google checks the bounce rate of the website before ranking it. If a visitor opens the website and closes it straight away, then the bounce of the website will go up. Situations like these happen because:
The user is not getting the relevant information he or she is seeking.
The website does not have an easy to operate interface.
The design of the website may not be to the liking of the visitor.
Therefore, it is important to work on the user experience. Here is how you can improve the user experience on your website:
Have relevant information ready for your audience.
Make the interface and navigation user-friendly.
Create a compelling design for your website.
Refer this Blog: What is Digital Marketing?
Generate Backlinks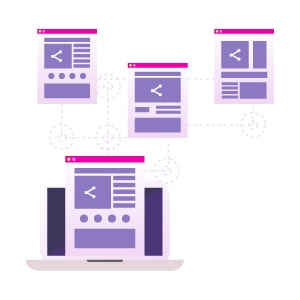 Google deems backlinks as one of the most important factors to rank a website. When other websites link back to your website, it will showcase the relevancy of your content to Google. If the websites are high-authority domains, then you can expect to have more traffic to your website. It will improve your Google ranking immensely.
Final Thoughts
As you can see, taking some simple steps can help you to improve your Google rankings immensely. Therefore, follow the steps mentioned above as they are a blueprint for you to improve your Google ranking. If you execute them aptly, then you will have a very high position on Google search results.