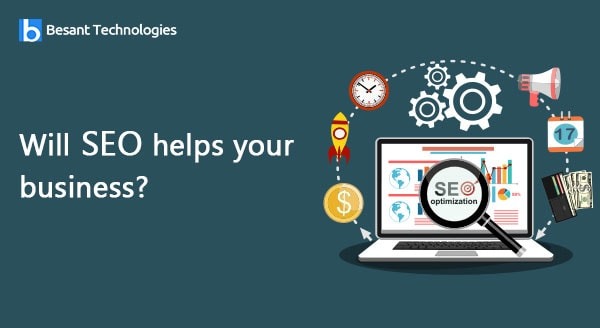 Will SEO helps your business?
Why SEO?
In recent year there is millions of business website present on the internet and also that quantity is rising every minute. Nearly 90% of people use search engines to buy any product or to search any kind of info on the internet. Suppose if you are planning to promote your website for gain more ROI then your website must rank in top 10 results in the search engine result page. For that purpose most of the companies use SEO concepts to improve organic site ranking. With each passing day, SEO is more important for organizations that depend on the internet for their ROI and business growth. Search engine optimization is one of the digital marketing techniques, mainly used for improve your website ranking in organic SERP. In order to increase site ranking we use some technical SEO aspects.
Important SEO Aspects
Keyword Analysis
Keyword analysis is one of the first and important things in SEO. After complete your website design, you should do wide-ranging keyword analysis and research. Once identify the set of keywords you must optimize the best and exact keyword for your website. Put your target keyword in exact place of your website will helps you to increase site ranking. The target keyword should be relevant to your content. One important thing is don't stuff your keyword to the website content because keyword stuffing is one of the black hat techniques. Stuffing more keyword to your website content may decrease the rank.
Click Here! → Get Free SEO Tutorial
On Page SEO
On page SEO include several techniques like title tag optimization, meta tag optimization, alt tag, sitemap, robost.txt, keyword prominence, heading tag, internal linking, etc. These all onsite optimization techniques are done by website developer. After completion of onsite work you should concentrate on off page techniques.
Off Page SEO
Off page SEO is fully based on link building techniques such as forum submission, directory submission, social bookmarking, article submission, blog creation, classifieds, search engine submission, image sharing, video sharing, guest blogging, etc. Here you must consider high page rank sites and also relevant sites, because google give more priority for high page rank relevant sites only. This will helps you to improve website ranking.
Responsive Web Design
Nowadays website developer gives more important for responsive designing, because smartphone users are increasing day by day. So that most of them use their mobile for search any information or buy any online products. For that reason google give more priority for responsive website rather than normal website. To improve your website rank make it sure your website is responsive.
Avoid Black Hat Techniques
To improve your site ranking please avoid black hat SEO techniques like using hidden link or hidden text, doorway pages, keyword stuffing, website having thin content, cloaking, link farming, using unwanted keywords and irrelevant links to your content. Google strictly hit your website those who are using these black hat techniques. For a better ROI and business growth use white hat SEO techniques.
How Besant Technologies supports your business?
Besant Technologies knows the value of your business. So we are helping you to develop your business by using the SEO techniques. We are the best SEO Training in Chennai. We have lots of ideas, techniques, and algorithms to support your site as google friendly.