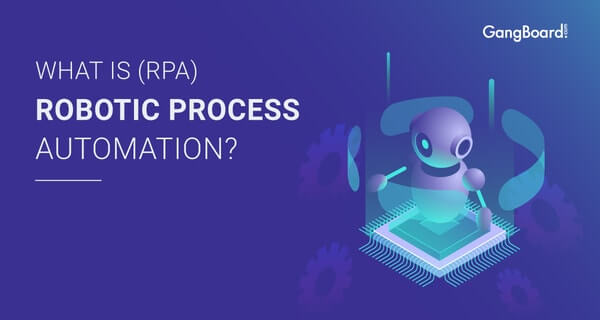 What is RPA?
What is (RPA) Robotic Process Automation?
RPA is a technology that possesses Artificial Intelligence capability to handle huge voluminous, repetitive tasks that was earlier performed by humans; thus eliminating the need of a large number of workers in an organization. These tasks may be comprised-
Accepting inputs
Handling queries
Calculations
Maintaining records and transactions
Providing updates and notifications
With RPA, the organization deploys the computer software( sometimes also referred as Robots), that imitates organisation's workers (in work aspect) by carrying out their repeatable tasks, such as, Log-in into appàInput the dataàCarrying out calculationsàLog-out after completing task
Click Here! → Get RPA 100% Practical Training!
Advantages of RPA
Significant growth in productivity, as the tasks performed by RPA are error free with 100% accuracy.
Minimizes the need of workers, hence saving time and money for an organisation.
Enhances customer satisfaction.
Career scope in RPA
In twenty-first century, where technology is emerging and advancing every single day, ultimate growth has been observed in the global automation industry. A new way of working is being driven by RPA, leading its tremendous growth in the industries. The certain part of the work in the industries involves repetition and based on rules and protocols. Those part of work can become automated by deploying the software robots to the desktop.
Various type of industries, such as- Banking and finance, healthcare, telecom, e-commerce is widely adopting RPA that prevents the employees from doing the same monotonous tasks again and again, and at the same time helps in engaging them to focus on higher level tasks. According to a new report by Grand View Research, Inc. "The global market is expected to top $8.75 billion by 2024." Thus, we can conclude that a lot of tasks that requires human to perform, will now going to be replaced by RPA.
Click Here! → To Get RPA Certification Training!
Scope of RPA
The major objective of RPA is to minimize the need of extra manpower to handle the large volume of IT jobs that are related to reinforce the-
Remote infrastructure
Workflow and other back-office process related to finance and accounts
Human resources
Customer services and supply chain management
RPA in the market is in its progression state, as the acceptance of this robotic automated technology has proved a sudden breakthrough in the business process management marketplace, due to its following benefits:
Highly efficient: They can operate 24X7 without getting bored and tired.
Accuracy: They never makes mistake.
Data integrity: They give the assurance of consistent and accurate data.
Some popular tools of RPA:
Blue Prism
Kofax
Work Fusion
Ui Path
Contextor
Pega
NICE Systems
Technical Responsibilities in RPA position
Design and develop the automation solutions using RPA tools
Configuration and deployment of RPA products to global clients with associating with global teams
Development and customization of automation solutions
Supporting for the betterment of the process as requirement updates
Facilitation and validation of process designs
Analysing the requirement and understanding scope of process framework
Supports in improving the configuration and coding to the new situation
Resolving technical issues and configuring process flows and exceptional handling
Assure quality and maintenance and reusability of automation solutions
RPA Job Positions
Knowledge of RPA tools and skills will help you to get the following types of positions/designation in the organization:
RPS developer
RPA Business Analyst
Subject Matter Expert-RPA
Project Consultant
RPA Associate
RPA Architect
RPA Tech-lead
Market value of RPA is growing extensively, making the people (with RPA skills) more accessible to the job opportunities in this field.
Click Here! → Get Prepared for Interviews!
Career Opportunities in RPA
Career in RPA is highly constructive and fruitful. This emerging technology is surely going to offer a major share of employment opportunities across the world. When compared to other jobs in the market, it is noticed that the packages of the people with RPA skills are relatively higher. Gaining expertise in RPA tools is going to boost your career graph.
Opting a training course in RPA will open the door of success for you. Thousands of job openings are seen every year. This technology is not only limited to IT industries, but it has trailed into other sectors as well, such as- Banking, research and development, healthcare, e-commerce.
Related Blogs