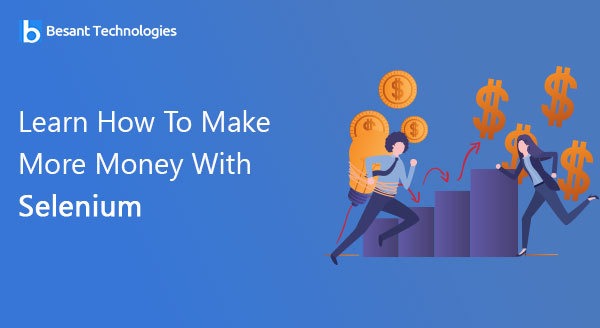 Learn How To Make More Money With Selenium
In today's trend of information technology software applications are created s web based applications. It is very important to make sure that the applications meet the quality goals. The effectiveness of testing those applications varies with different companies. There are a number of commercial and open source tools available for testing process. These tools would help in assisting with the development of test automation process. Among those tools, selenium is most widely used and effective open source testing tool.
Software Testing Trend
Digital transformation has bring out tremendous change in business analytics. These days almost all the companies are coming up with software application to render their service effectively. Software applications are given greater attention on quality and reliability. This actually increases the quality factor and reduces the error of the applications. The application performance could also be increased.
Click Here! → Get Prepared for Interviews!
Selenium-An Introduction
Selenium is nothing but the set of different software tools. Each tool is said to have different approach to support automation test process. In most cases testing engineers choose two or more tools as per the quality goals for the application standard. These testing operations are highly flexible and explores more options for locating UI elements. The main feature bout selenium testing tool is the support for executing the test result from different tool across multiple browser platforms. Looking in to the selenium testing tool suite, selenium the open source testing tool composed of multiple software tools. Selenium Web driver, Selenium RC, Selenium Grid, Selenium IDE re few among those.

Flexibility and Extensibility
As we mentioned earlier Selenium testing tool is highly flexible. In order to customize the test automation process, testers are allowed to add functionalities to both selenium script and selenium framework. This feature make selenium stronger and makes it stand out from the crowd of other testing tools. Since selenium is an open source, the source code could be downloaded and modified anytime.
What Testers Need to Understand About Selenium?
There is an increasing trend of web components and are leveraged while building sophisticated UI interface. In addition to this the web browsers are dependent on Java script and other web technologies this results in automation slow down and tough to maintain. Also over the past decade there involved a lot of emphasis on web security, stability and power efficient as well. With that note Selenium becomes the standard web testing choice. This also resulted in increased job offers and obviously Selenium Training centres are emerging out in gradual manner.
Software Training In Chennai
With all features mentioned above selenium is the most preferred open source testing tool and is being a reason for increased recruitment choices. Selenium training centres are increasing to meet with the job options. Selenium Training in Chennai is meant for perfect training with real time examples. Selenium training makes an efficient tester with practical knowledge and makes them unique in the testing world. We provide you the best training to improve your profile.
Related Blogs