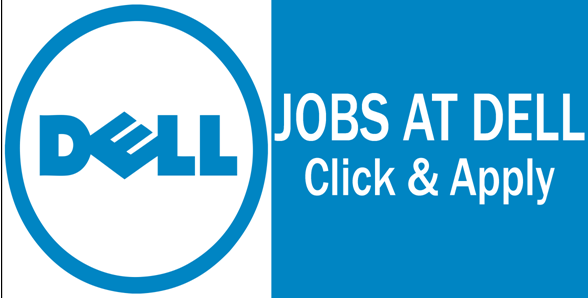 Hiring Software Engineer at DELL – Apply Now!
JOB TITLE: Software Engineer (C# & Selenium)
COMPANY: Dell International Services India Private Limited
Experience: 6 – 10 yrs  
Location: Bangalore
Desired Skills:
Perform and/or Lead a team of dedicated SDET engineers in different locations performing functional/system integration testing and test automation development. Agile Methodology with scrum framework. Having created/contributed test frameworks and harnesses.Well verse with coding, test automation, framework development etc. Should have sound knowledge of UI and API Automation using Selenium. The knowledge of Team City, TFS & MTM are added advantage.
Perform lead E2E test life cycle. Work with Development team to review new feature designs and validate test specifications to ensure they are comprehensively tested and meet customer expectations.
Participate in the improvement of product quality and the quality process.
Salary: Not Disclosed by Recruiter
Industry: IT-Software / Software Services
Functional Area: IT Software – Application Programming , Maintenance
Role Category: Programming & Design
Role: Software Developer
Employment Type: Permanent Job, Full Time
Key skills:
SDET , Automation Testing , Selenium , Automation Framework, TFS
 .Net    , C C#   Agile Methodology , System Integration Testing, Scrum  
 Quality Assurance ,test development.
Job Description
Required Qualifications:


Bachelors or Masters in Computer Science with 6-10 years experience in Quality Assurance, test development area.

Preferred programming language is C# .Net, Selenium

, SDET (Mandate)

Familiarity with Internet domain specific companies.

Familiarity with Web technologies.

Ability to lead and work with local and remote teams.

Ability to anticipate questions that may be asked by recipients of reports and other correspondence who are in different time zones and pre-answer them.

Excellent problem solving and analytical skills; excellent verbal and written communication skills; ability to function in a demanding environment; quality proponent; ability to assume the perspective of customers and their users and serve as their advocates.
Education –UG: B.Tech/B.E. – Computers
PG: M.Tech – Computers, MS/M.Sc(Science) – Computers, MCA – Computers
Doctorate: Doctorate Not Required
Company Profile: Dell International Services India Private Limited
Dell is a Technology driven company with a unique Dell Direct model. Dell Information Technology department (Dell I/T) plays a key role in enabling the Dell Direct model by creating, deploying and supporting global industry-leading I/T assets and services that reliably deliver the best customer experience and competitive edge.
More Job Opening Post View Us :- Freshers and Experience Job Opening To Click
Contact details:
To Apply visit: http://www.dell.com/learn/in/en/incorp1/applying-for-a-job
Recruiter Name: HR