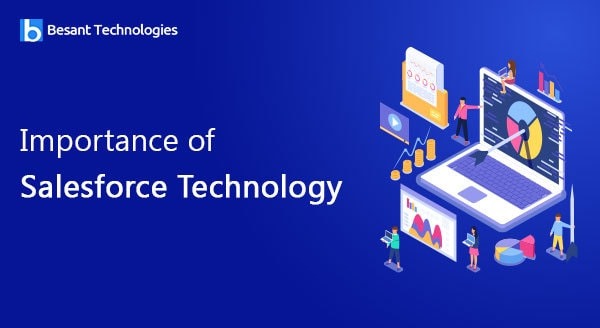 Importance of Salesforce Technology
Importance of Certifications
These days, along with the degree certificates, it is very essential to have extra training and certifications if you need to shine in any field. Having any certifications are best vital to rise your demand in the career industry, mainly in the information technology sector. When it comes to job openings in the IT field,
nowadays certifications may be appreciated more than your main educational qualifications. These certifications are awarded and offered by a wide range of specialized organizations. Some of the best and popular entities are Oracle, Microsoft, Cisco and HP etc. You can get certifications in any one of the field such as database management, programming languages, server administration, software testing, networking and so on. Everything depends on its work field.
Demand in IT Field
In recent years IT sector offers job opportunities for both freshers as well as experienced professionals. This field provides excess of job opportunities for passionate professionals. So if you want to get job in IT sector then pick one certification course that you like, is more useful for shine your career. Entering an IT field is a very tedious task, for that reason taking any one of the demanding certification course is an added advantages. There are several professional training institutes offering number of technical courses in Chennai city. Be aware of choosing the correct institute for your bright career. In my point of view Besant technologies is one of the leading training institute in Chennai. They offer more than 100+ technical courses.
Click Here! → Get Prepared for Interviews!
Demand for Salesforce Certified Professionals in IT Field
Salesforce is one of the cloud based CRM software which is used for better customer relationship management. These days' small companies to large enterprises are getting stressed to maintain their current and existing customer information properly. Because maintaining customer database is not an easy task, for that purpose most of the companies are looking for certified salesforce professionals for managing their customer relationship. With the help of Salesforce CRM software, we can achieve our business needs and also maintain effective customer relationship. Salesforce have different types of certification and each certification have basic level and advanced level, which are:
Admin
Developer
Architect
Implementation
Admin
Salesforce admin must have the knowledge of how to manage and configuring sales and service cloud applications. The main role of admin is decision making, manage all customer data, manage security issues, maintain all applications and also maintain workflow, report generation.
Developer
The main role of salesforce developer is to build and design new applications for business growth. They develop custom apps and design user interface, data model, business logic with the assist of force.com platform. Developer also has the knowledge of administrator roles.
Architect
Architects design application structures and flow of application for your business growth and productivity. A good architect needs knowledge of running a successful application in a multiple platforms.
Implementation
After developing an application, it is implemented at client side with the help of implementation experts. During the application running implementation team helps to resolve all problems. So that expert must have good problem solving skills.
What we do at Besant Technologies for Salesforce?
Many professionals are moving their career to salesforce technology. It is the best cloud based CRM. So it is imporatant to know about the Salesforce technology. Many people are searching for Salesforce training in chennai for the best coaching.Here we are supporting you to get the best training. The trainers are having the best knowledge in Salesforce. So, besant technologies is the best place for Salesforce Training