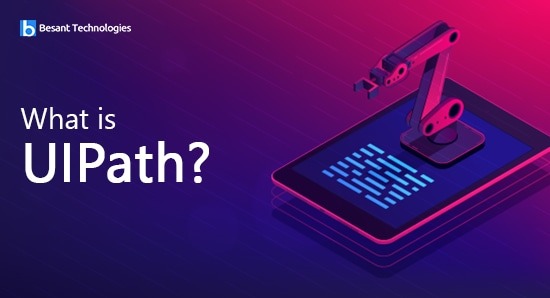 What is UiPath?
What is UiPath?
UiPath came into being in the year 2005. And the people behind this company were Marius Tirca and Daniel Dines, two Romanian entrepreneurs. Today, UiPath has a global reach and is famous for the platform it has created for Robotic Process Automation (RPA). Although it began operating from Romania, it opened its branches in Tokyo, Singapore, Bengaluru, New York, and London soon. This company, headquartered in New York, has a wide loyal client base today.
How does UiPath work?
Using UiPath is basically equal to adopting robots that automate tasks that are repetitive and manual-rules-based. The integration of the robots into your business doesn't have to alter the legacy system. And interestingly, all of this is achievable at a low cost, much lower than the robots' human equivalent. You will be surprised to know that it is possible to train UiPath robots. Plus, these robots can view the interface just as a human being can. So, in short, they can act as your employees' assistants. They will collaborate with them in a way to benefit them immensely. An added benefit- you will get permanent reporting on the progress. Since the robots stay at the backdrop of the workstation on which your employees work, the latter can do their job in an unhindered way. As a result of all of this, the productivity of your employee's increases. And the handling of call center, service desk, and help desk activities becomes less time-consuming.

Some amazing benefits of using UiPath
UiPath is a great framework for the automation of business processes. As a result, companies grow their productivity dramatically upon using UiPath. With UiPath, the experience of robotic process automation becomes all the more rewarding for businesses. Since UiPath is based on the on-premise and cloud deployment method, management and deployment of everything become possible in one particular place.
The performance of UiPath RPA looks promising and it sure is going to transform RPA's future. The best thing about this technology is that it is meant for all types of businesses having different sizes. That means UiPath is as relevant to a small-scale business as it is to a big company. Even firms that use extensive human labor can make use of it and benefit. It is a reliable technology, after all, which enhances qualities like innovation in workers. It could also boost the profitability of the business that uses it.
No matter how complex it is for your business to model business processes, it will be able to do so with an ace with the tool UiPath provides. The UiPath studio designer earns accolades because of its amazing Citrix capability in addition to an unmatched computer vision. As a result, you get high precision automation and extended integration. This is something that will help you be a better collaborator. This technology also allows you to have faster automation.
If you want to operate it, you can do so without hassles. After all, it doesn't call for any knowledge in programming. And no, it's not just easy to use, it is also extremely easy to learn it.
For fast deployment of the robots, you have UiPath Orchestrator. With it, you will be able to audit their activities besides monitoring them. You will also be able to schedule processes with ease besides undertaking efficient management of work queues. This makes sure, your automation costs are within a sensible limit. Even the process performance gets better. Decision making gets easier with UiPath orchestrator as it offers deep information linked to workflow along with powerful analytics.
Click Here! → Get UiPath 100% Practical Training!
The results
The deployment and design of the automation facilitated by uiPath are swifter than those of its many counterparts. If you want worldwide implementation support, then uiPath is your thing. Apart from that, you also get a wide partner integrated network.
Reliability
More than 40 government oraganisations have rendered uiPath as reliable. Plus, it offers you defense-grade security. UiPath is a trendsetting software with an amazing Robotic Process Automation platform. With its use, your business will see an unprecedented boost.