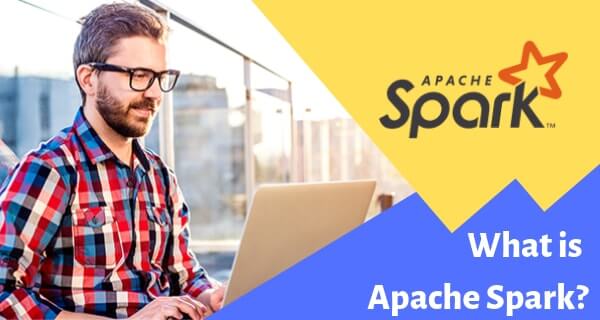 What is Apache Spark?
What is Apache Spark?
Spark is a general-purpose cluster computing technology distributed data processing engine that is suitable for use in a wide range of circumstances, basically for fast computation.  In addition, there is a multitude of libraries for SQL, graph computation, machine learning, and stream processing.
Talking about the programming languages, Apache Spark supports the following, Python, Java, Scala, etc. with the advent of time, many application developers and data scientists incorporate Spark into their applications, helping them to analyze and transform data at scale. With respect to Spark, the major tasks usually go across large data sets, processing of streaming data from sensors, machine learning tasks, and financial systems.
Click Here! → Get Apache Spark 100% Practical Training!
Why do Top IT & MNC's uses Apache Spark?
Having observed that, technology vendors provide support Spark, recognizing the opportunity to extend their existing big data products into areas whereas when it comes to Spark, there are interactive querying and machine learning. Many renowned organizations have invested in this technology, and a growing number of startups are already getting dependent upon Apache Spark.
Now, the question arises, why multinationals are looking forwarding to adopting Apache Spark.
Easy & Simple:
Spark's capabilities are designed specifically for interacting quickly and easily with data at scale. As a matter of fact, these APIs are structured in a way that makes it straightforward for developers and data scientists to quickly put Spark to work.
Speed:
Specifically designed for speed, Spark can be operated both in memory and on disk. Most importantly, when supporting interactive queries of data stored in memory, Spark's performance is optimized to a great extent. There are scenarios where Spark can be 100 times faster than Hadoop's MapReduce.
High-End Support:
There is no arguing with the fact that Spark supports a range of programming languages, including Java, Python, R, and Scala. Many commercial providers, including IBM and Databricks, deliver complete support for Spark-based solutions.
Click Here -> Get Apache Spark Interview Questions and Answers
Why you should learn Apache Spark?
In this tech dominating world, businesses generating big data at a rapid pace, analyzing the data to leverage meaningful business insights has become indispensable. This is where the importance of Apache Spark comes in. Here are 5 reasons as to why students should ignite interest in learning Spark now.
Better access to big data:
Apache Spark is mainly for big data exploration and making it easier for organizations to solve different kinds of big data problems. These days, Spark is the trending technology among all data scientists prefer to work with big data. Apache Spark has become a trusted platform for data scientists with cases spanning across operational analytics.
Make use of big data investments:
As Spark comes with greater compatibility; companies are on the verge of hiring an increased number of Spark developers as they do not want to re-invest on computing clusters. This would ultimately make learning spark an added advantage for professionals or who are new to this field.
Increase in demand:
With companies focusing on big data technologies, Spark is no more just a component of the big data Hadoop ecosystem but has become big data technology for enterprises across various verticals.
Robust:
Spark has the flexibility to implement both batch and stream processing of data whilst allowing organizations to simplify deployment, maintenance and application development. And the best part is that it allows you to write sophisticated parallel applications effortlessly in Java, Scala, or Python.
High salary package:
Spark developers are so in-demand that companies are offering attractive benefits and provide flexible work timings just to hire experts skilled in Apache Spark. According to indeed.com, the average salary for a Spark Developer is $128, 000. 
Click Here -> Get Apache Spark Training
Conclusion
With the demand for Spark developers growing in the industry, learning Apache Spark from trained industry experts can help professionals get good hands-on experience as per the industry standards. On completion of Besant Technologies Apache Spark training, students learn how to manage complex solutions for organizations on top of Spark deployments. Besant Technologies offers the best-in-class Apache Spark Certification that helps learners using Apache Spark for big data applications.