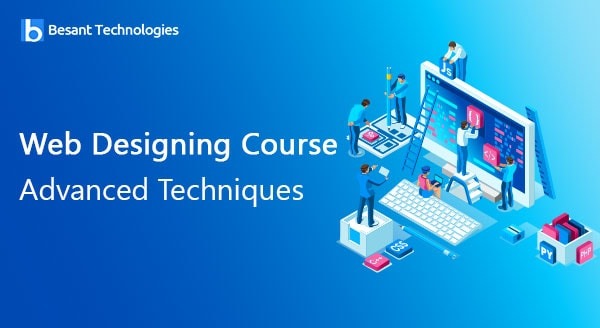 Web Designing Course : Advanced Techniques
Web Designing Training in Chennai is most popular course among various software courses. In this course we train you how to develop websites using your innovative ideas and thinking. Web design encompasses many different skills and disciplines in the production and maintenance of websites. The various areas of web design include web graphic design, interface design, authoring, including standardised code and proprietary software. Web designing allows you to create look, feel, and layout for website.
Recent Trends of Web Design
The Proliferation of UI Patterns
UI Patterns provide solution to avoid common patterns. They provide different kinds of familiar patterns which are discussed below:
Hamburger Menu – allows viewing program options on various platform particular mobile device.
Account register – This pattern are buttons that allow using social media accounts.
Hero images – It one of the best pattern for user because it allows user to grab HD Images with advances in bandwidth and data compression.
Animation is most important in web designing it allows to interact with users easily for elements and personality. It can be divided two huge parts:
Large Scale Animation – It is one of the primary interaction tools. This is more effective for users that allow scrolling and notifications.
Small Scale Animation – It allows to include spinners, hover tools, and loading bars.
Micro interactions are the most important parts of digital design project. The recent trends of web design are allowing interactions to happen with invisibly and give feel like interacting with human.
Google has launched the new style language for material design. It uses the shadow effect concepts. The goal of material design is to create clean and modernistic design.
Responsive design is used for small scale business activities.
If anyone wants to learn Web Designing Training in Chennai, reach us Besant technologies. We provide real time training for all trainees. So join our institute and get more knowledge about web designing.