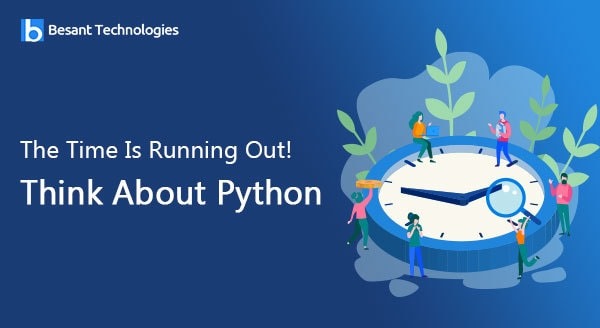 The Time Is Running Out! Think About Python
In this programming world where software development and other tech-based companies are on the rise, it is important for individuals to learn the most effective programming language. Python is one such language which is highly useful and sought-after in the IT industry. Although there are a variety of programming languages ranging from the most used to the most weird (read Haskell), from the most powerful language to the fastest language ( like C), but Python, unlike the rest, is a combination of all the above languages. Python Training is on the rise in various cities of the country due to its popularity. Python training in Chennai is an option which individuals should consider to enhance their job opportunities.
Click Here! → Get Free Python Tutorial!
What is Python?
Python, a high-level, interactive and object-oriented language for scripting purposes. Unlike other languages, this was created to be highly readable for users and learners. There is more usage of English keywords than punctuations which are so commonly seen in other languages.
It is oftentimes noticed that there seems to be more preference towards learning other common programming languages. It is high time that individuals who are gunning for a successful career in the field of technology realize the importance of Python. Fortunately, there are various Python training institutes who are proficient in building the perfect foundation and instilling the correct understanding of the language like Besant Technologies.
Click Here! → Get Prepared for Interviews!
Features of Python that make it worth the training
It is interactive – You can sit at a Python prompt and directly interact and engage with the interpreter to write down your program.
It is interpreted – Processed by the interpreter at runtime. There is no need to compile the programs before the execution process.
It is the best language to start off – Python is increasingly suitable for beginners to start their programming training. There is a vivid range of applications which it supports like world wide web browsers, games and simple text processing. Get Python training in Kalyan Nagar Bangalore.
It is object oriented – it encapsulates the codes within the objects due to its object-oriented style of programming.
It has a broad standard library – Python's vast library is portable and is compatible with UNIX, Macintosh, and Windows.
It is simple to maintain – The source code of Python is much easier to maintain than other languages.
It is portable – It is supported on a variety of hardware platforms without any change in the interface.

Why You Should Start Training in Python – Now!
With the demand for Python language on the upward trajectory, this is the right time for individuals to learn this language and find relevant jobs in the industry. The career profiles after training in Python includes as a Software Engineer, Data Analyst, Data Scientist, Software Developer and Research Analyst. All this are lucrative future choices and needs to be grabbed instantly.
Python Training in Chennai has created many job opportunities for trainees and the story seems to continue in that direction. Time is an integral factor in every sphere of life and it doesn't stop for whomsoever. Python training can be your answer to time utilization for future success.