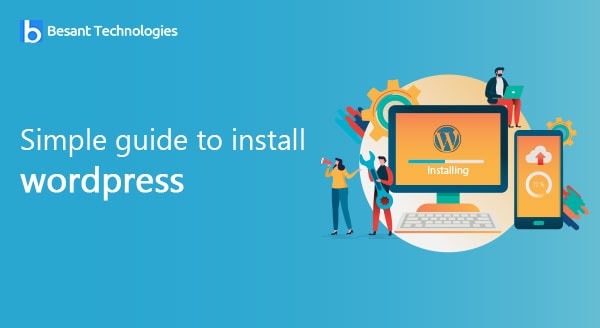 Simple guide to install wordpress
WordPress is a open source content management system (CMS). We can easily create the website or blog using WordPress. It has more than 10,000 Free & Premium templates. Premium WordPress themes that are professional and easy to use.
WordPress themes with modern features and professional support. WordPress themes developed based on PHP, HTML, CSS, Javascript, Jquery & MYSQL Database.
WordPress installation process (online)
Before you begin the install, there are a few things you need to have and do.
These are:
Hosting server via FTP or cpanel
Mysql Database access
Creating the Database
Log in to your cPanel.
Click MySQL Database Wizard icon under the Databases section.
Create a Database enter the database name and click Next Step.
Create Database Users enter the database user name and the password. Make sure to use a strong password. Click Create User.
Add User to Database click the All Privileges check box and click Next
Complete the task note the database name and user. Write down the values of host name, username, database name, and the password you chose. (Note that host name will usually be localhost.)
Theme installation
Log in to your cPanel.
First, Click on wordpress icon, it redirects to theme installation window.
Now we setup the domain name & directory link on installation window.
Next it will redirects to themes panel, It has "N" number of free & premium Templates, we can chose any one, which we like or apt for our business.
Connect the Database with our theme
Find the wpconfig_sample.php file in wordpress theme.
Rename the file wpconfig_sample.php to wpconfig.php
Integrate the Host name, user name & password of database with wpconfig.php (which is created by you in MYSQL Database wizard)
Now the wordpress site or blog gets started to working…
Advantages of taking wordpress at Besant Technologies
we are taking this wordpress training with basic and advance concepts. We are the best training institute in chennai. We are having the training professionals with more than 10+ years experience.