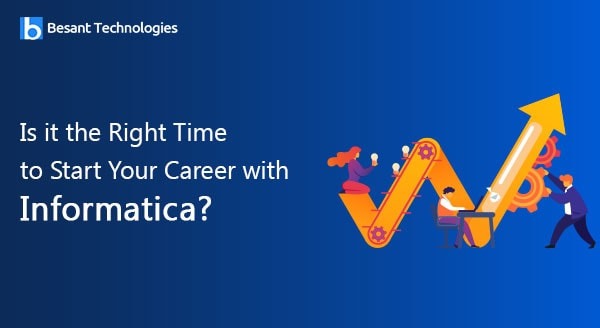 Is it the Right Time to Start Your Career with Informatica?
Informatica is popularly used ETL tool for getting the source data and loading in to the target after adding required information. Informatica normally referred as Informatica power center tool which was founded by Informatica Corporation in 1993.The most popular products of Informatica are Power center, Master Data Management (MDM), Integration Platform as a Service and Informatica Data Virtualization
Highlights of Informatica
Allows ensuring accuracy of data using single level environment for performing various actions on data like transforming, profiling, integrating, cleansing and reconciling and allows managing Meta data.
Provides security for data by using complete user authentication, and granular privacy management and allows secure transportation of data.
Informatica provides better user interface which makes process of designing and integration easier.
Allows communication among large data sources and transfer large amount data between them.
Click Here! → Get Prepared for Interviews!
Reasons for choosing Informatica over other tool
Informatica is different from other ETL tool fallowing are the reasons why we prefer Informatica for various reason some of them are listed below
Allows integrating data which allows business users to access enterprise data where data is comprehensive and accurate
Allows accessing data to various resources with security and scalable environment
Simplifies the process of design and collaboration which in turn reduces developers time
Is this right time to startup career with Informatica?
In recent days Informatica is used by many IT companies and if are you are looking for job change or want to begin your career it would be right time to choose because it does not require the knowledge of programming, and its allows to process data from anywhere and if you learn Informatica you need not search job. Job will be in your hands. So taking Informatica Training in Chennai at Besant technologies is best choice for professionals who want to make a career in Informatica.