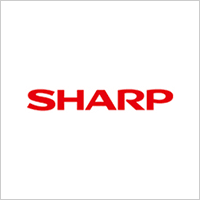 Java Developer Job Opportunities in Bangalore
Company Name;SHARP Software Development India Pvt. Ltd.
Location : Bangalore
Job Role: Developers (C#,.Net,C++,JAVA )
About company;
SSDI is a global member company in Sharp Corporation's global R&D network. Established in 1999, SSDI started with software development for Digital document business group. Over the years, it has developed competencies that are critical for creating successful businesses for its customers. Our competencies include software product engineering with specializations in Systems software, Firmware, Web, Mobile and cloud systems. Demonstrated competencies to create market oriented solutions for document and display systems as applied to multiple verticals like Retail, Banking, Education, Hospitality etc.
Located at International Technology Park, state of art technology hub of Bangalore, SSDI is a strategic partner for Business Solutions Group of SHARP, delivering innovative products to global markets including India. At SSDI, Bangalore, our employees and partners get ample opportunities to participate in some of the most exciting developments in technology and market. Each one of us play a significant role not only in making things faster, thinner and simpler every day, but also we make our work more rewarding, entertaining and exciting
Requirement Details;
1) Position – Intern (Software Development – Fresher)
2) No. of Open Positions – 4
3) Job Description – Android related Software Development activities
4) Salary per month – Rs. 21,500/- (For Engineering Graduates) & Rs. 23,500/- (For Masters in Engineering)
5) Work Location – ITPL, Whitefield Road, Bangalore
6) Other benefits – Food Coupons Rs. 600 per month
7) Send us at least 25 to 30 good resumes – Top Scorers in Java with First Class % marks in Engineering (Preferred who have scored Merit or Distinction), Year of Passing 2015/2016/2017 only.
Preferred Skills & Knowledge: Trained in Java and .Net will be an added advantage
Please forward CV to hr.besant@gmail.com Email-id.
Or Please fill the bellow form and we will call you back.
More Job Opening Post View Us :- Freshers and Experience Job Opening To Click
For getting expert level training for Java Training in your location – Dot Net Training in Chennai | Java Training in Bangalore | For getting online training Dot Net Online Training