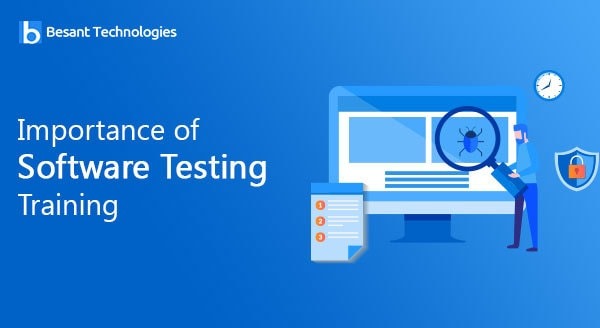 Importance of Software Testing Training
Process of software testing is more complicated than some people think. The entire success of software depends upon its functioning which can be ensured only through proper testing. This is where the role of Software developer becomes so important. It is the responsibility of a software tester to ensure that each and every aspect of software is thoroughly tested before it is pushed out to the market. This is why it is imperative that if a candidate is going in this field, he should go with right skills and understanding. This is where Besant technologies play such a key role; we provide the best Software Testing Training in Chennai.
We understand the role and responsibilities of a software tester. This is why we make sure that we cover all the modules from every angle. We have skills, expertise and experience to train our candidates with the best possible knowledge and skills. We leave no stone unturned in our Software testing training. We make sure our candidates go through proper training schedules that will help them succeed in their respective professions and jobs. The number of software testing jobs in India is booming. Good Software testers are paid very well in their respective fields.

The role and a job of a software tester demands heavy skills and we make sure that our Software Testing Training compliment these demands. We make sure that our candidates learn on live projects. To further facilitate our candidates, we make sure that we only cover techniques and tools that are in high demand in the market. This ensures that all our candidates 100 percent certain about their skills and expertise. In field of IT training our result speaks for itself. Not only we have trained candidates with great success over the past few years but we have also assisted them with their placement.
This line is competitive and demands intense focus and the only way to stay ahead have skills that are unmatched and unparalleled. The pay scales of experts are this field is also worth noting. This is why it is imperative to choose the right training centre for right kind of education. We at Besant technologies are welcoming all those candidates who are interested in their future in this field to our Software Testing Training in Chennai. We ensure you full support and mentor-ship in your journey in this direction. We are committed towards our cause and it shows in our result and approach. For more information you can contact us anytime.