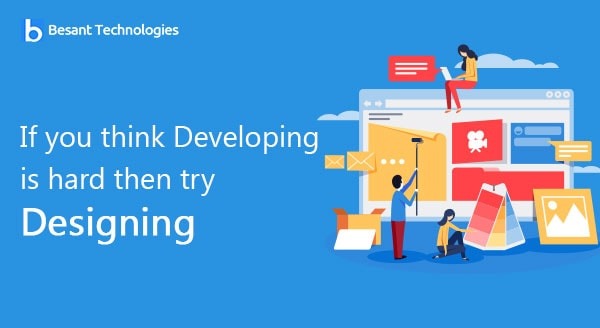 If you think developing is hard then try designing
Design is what you want to do, when you want to express yourself
Designing is the important one for the people to impress the customers. Many of the people are sharing and getting the information through the web only so web designing is the important technology now-a-days. For Web designing you don't need to know about any other languages. It is simple to learn and easy to design. It fully deals with the front end design. We are training our students in real time environments. Our students are the professional designers and good in coding level. We have the experts for Interior Designers in Chennai.
Web Designing includes html, css, php, JavaScript, angular js and node.js. Anyone who knows the web designing they are familiar with this topic also.
The clearest way into the web design is through HTML
It deals with the tags. Each tag performs the corresponding actions. These HTML tags only deals with the web browsers. The web browsers the information and displays the content to the screen for user view.
Cascading-An Art
It deals related to styles, formatting and highlighting, these styles also written in the form of tags. The HTML tags only shows the content on the screen but style sheet are used to display the content with neat alignment.
PHP
PHP:Hypertext Preprocessor. It deals with the backend. The other languages such as html, css etc., are only for front end design and php languages uses a databases to store all the data.without using PHP the website is incomplete only
Keep calm and go for Scripting
It is one of the most popular and high level programming, interpreted languages. It is a trademark of oracle corporation.
Other Technologies
Those who are know about the web designing its better to understand the concept of responsive and bootstrap.
It have the other technologies like joomla, wordpress, etc.,
How we train the student for Web Designing?
After completing the every session we are giving the project to develop the site.It will really helps to you.We are providing all the courses of web designing with the lowest cost.We are the Best Training Institute in Chennai. We offering the training with 100% placement assistance. We are the best Web Designing Training in Chennai with real time experts
"Any one can write a program that a computer understands but a good programmer can write a program that human understands"
Tags Include: Web Designing Training in Chennai,Best Training Institute in Chennai