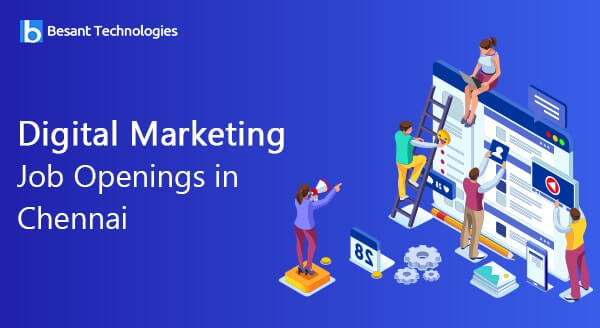 Digital Marketing Job Openings in Chennai
Digital Marketing Job Openings in Chennai- ( Webkites Interactive Media )
Posted:20-02-2019
[message type="custom"]
Company Name: Webkites Interactive Media
Qualification: Any Graduate
Role: SEO Executive
Salary: 8000 – 10000
Job Type: Full Time [Both Male and Female can apply]
Address: No.78, Second Floor,V V Kovil Street, Thiruvaleeswarar Nagar,, Thirumangalam, Anna Nagar West, Chennai, Tamil Nadu 600040
Phone: 8778301308
Email-Id:

hr@webkites.in
[/message]
Job Summary:
On-Page SEO:
Perform keyword research & Title-Meta generation for websites, content optimization and other Tags optimization for uncovering new opportunities.
In-depth knowledge of Google updates, Google analytics, Search Console & technical on-page issues.
Develop and implement link building strategies.
Off Page SEO :
Blogging, forum postings, Search Engine Submission, directory submission, article submission, press release promotion, classifieds submission, image submission, RSS feed submission, document sharing, etc…
Knowledge in Campaign Strategy for run the PPC Ad & FB Ad Campaign & other Social Media Promotions.
Knowledge of search ranking factors, critical updates, SEO tools.
Responsibilities and Duties:
Full responsibility for website visibility using organic search methods.
Self-motivated.
Attention to detail and must be updated with the latest technologies.
Required with Good verbal and written skills.
Required Skills and Qualifications:
Knowledge in Google Ad words to run an ad Campaign.
Knowledge of SEO Tools like MOZ.
Knowledge in Google Penalty Recovery.
Basic Knowledge of CMS like Word Press, Joomla, etc.
Understanding of Web Architecture and Basic HTML, CSS and Code Structure.
For getting expert level training for Digital Marketing Training in your location –Digital Marketing Training in Chennai |For getting online training  Digital Marketing Online Training