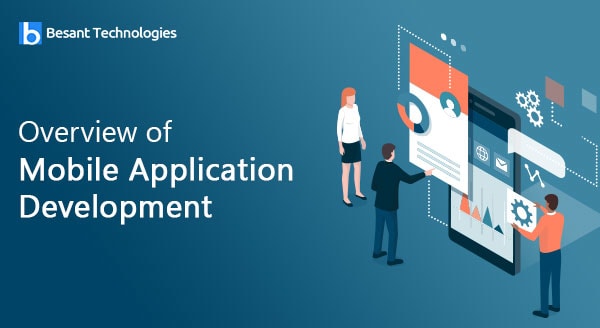 Overview of Mobile Application Development
Introduction
The process developing applications for mobiles is known as mobile application development. Some applications are installed during manufacturing of mobiles and they also give option to the user to install the applications through the internet. The mobile user interface design plays an important role in the creation of Mobile application development.
Types of mobile application development
Native apps
Mobile web apps
Hybrid web apps
Native apps
The apps that are available in home screen of the devices are known as Native apps. They are installed through application store. These apps use notification of device and they work without the usage of internet
Mobile web apps
These are the applications that can be used only with the use of internet
Hybrid web apps
These are the apps that are partly mobile web apps and partly native apps. Like native apps they use the feature of device and like mobile web apps they rely on HTML
Technologies used for mobile application development
Android and IOS application are using programming languages like java, c etc. and they use html, CSS for front end
Some of the development tools used for mobile application developments are Phonegap, Appcelerator, and Telerik
Marvel, Invision, Sketch Paper are design apps used for creating designs for mobile application
Popularly used mobile apps
Google play services, Gmail, Facebook, What's app, Google chrome are the most popularly used mobile apps
Key points to be satisfied while developing mobile application
Should be more efficient
Should provide data security
Should not drain out battery
Should allow data synchronization
Scope for Mobile Application Development
The numbers of android mobile users are increasing day by day. Many apps are developed daily because the requirement for the mobile apps is increasing day by day. Nowadays this mobile application development field has more opportunities. So learning android or iOS Training in Chennai at Besant technologies will definitely help's to your bright future.