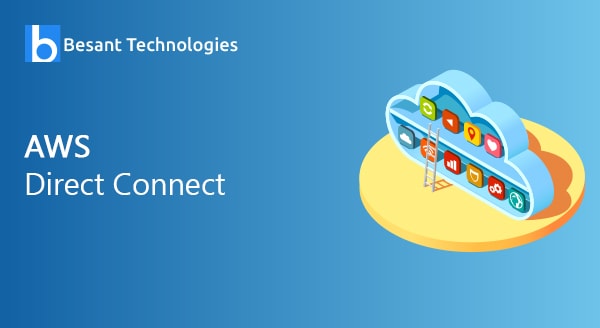 Amazon Web Services – Direct connect
Amazon Web Services Direct Connect allows establishing a private connection to Amazon Web Services location from your network. It makes the use of 802.1q VLANs, by using the same connection it can be separated into many virtual interfaces to access the public resources. This gives an increased bandwidth,  reduced network cost and provides a more accurate network understanding than Internet connections. Virtual interfaces have the option to be reconfigured at any instance to meet your changing needs at any time.
This permits you to approach public resources by using the same private connection such as Amazon Elastic Cloud Compute (EC2) instances executing inside an Amazon VPC using IP space and objects stored in Amazon S3 using public IP address space, it maintains both public and private environments.
The Necessities to use amazon web services direct connect
To establish an AWS' Direct Connect service in a desired AWS Direct Connect location, Your selected network should have the below conditions:
Your selected network is located together with an already available Amazon Web Services Direct Connect location. You can view AWS Direct connect product details for more detailed information about already existing AWS Direct Connect locations.
You have to work with the AWS Direct Connect service partner, who must be an associate or member of an AWS Partner Network.
To link with AWS Direct Connect., you should work with the independent/unconstrained service providers.
Also, your VLAN network must have below conditions:
For an Ethernet connection, your selected network should connect with single-mode optic fiber having a 1000BASE-LX transceiver or a having 10GBASE-LR transceiver.
You must disable port auto-negotiation. Full-duplex mode and port speed must be manually configured.
Encapsulation of 802.1Q VLAN should be assisted across the whole connection, which includes intermediary devices.
Your selected device has to support BGP MD5 authentication and the Border Gateway Protocol.
You must establish BFD on your selected network. Asynchronous Bidirectional Forwarding Detection is automatically allowed for virtual interfaces of AWS Direct Connect, its effects after the router configuration.
AWS Direct Connect service supports both the IPv6 and IPv4 protocols. Public AWS services provide IPv6 address and it can be accessed by the virtual AWS Direct Connect public VLAN interfaces.
Steps to configuring an AWS Direct Connect service
To configure AWS Direct Connect follow the below steps: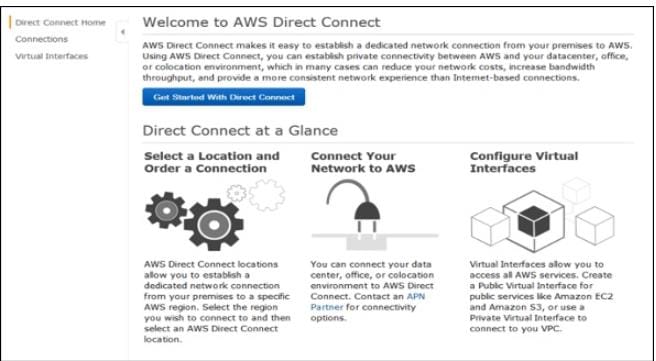 AWS Direct Connect welcome page will be opened. In that click the " Get Started with Direct Connect" button.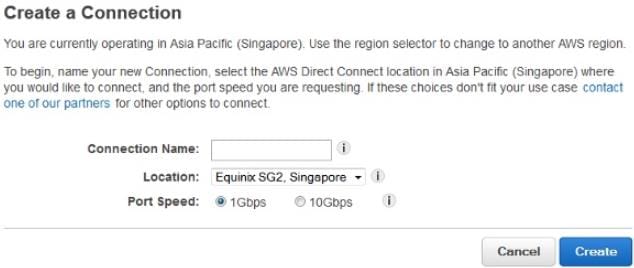 You have to open up a Connection dialog box, fill the required details, and click the Create button. AWS Direct Connect will send the email to the original user within 72 hours.
You should then create one Virtual Interface by opening the AWS console page repeatedly. Then choose the Connection button from the navigation panel bar to opt for the "Create virtual Interface" button. In that, you have to fill in the required information, then choose the Continue option.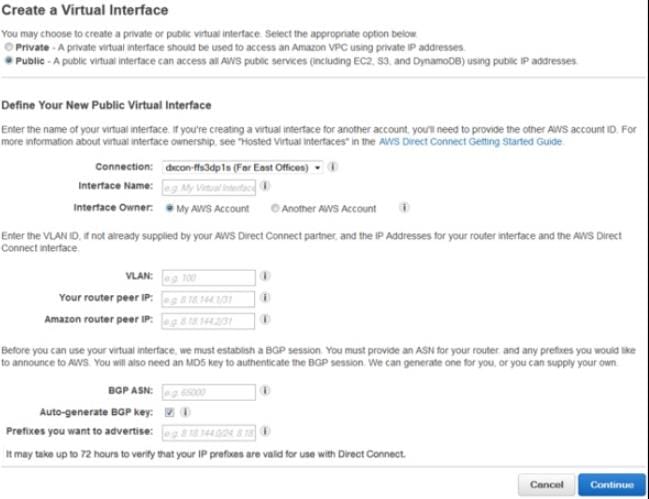 Then confirm the Virtual Interface. To confirm the connection of a virtual interface to the Amazon Web Services cloud by running traceroute and confirm the identifier of AWS Direct Connect by tracing the network. After that, you can confirm the connection of the virtual interface to the Amazon VPC by using one of the message able AMI and then introduce the Amazon EC2 incident to the VPC connected to a virtual private gateway. While running, you can get its unique IP address to proceed to notify an IP address to get the response.

Characteristics of AWS Direct Connect
Reduce your bandwidth costs
The data is transferred into and out of AWS directly so that it reduces the cost. The data that is transferred to your desired private connection reduce the transfer rate of AWS Direct Connect data compared to that of transfer rates of Internet data.
Compatible with each AWS services
AWS Direct Connect assists with all the Amazon web services which are accessed on the Internet, like Amazon Elastic Compute Cloud, Amazon S3, Amazon VPC, etc.
Secure privacy connection with Amazon VPC
AWS Direct Connect is used to create a private interface to Amazon VPC directly from the home-network with higher bandwidth.
Elastic
Amazon web services direct connect makes multiple connections to adapt to your changing needs. AWS Direct Connect can be used in creating a Virtual private network(VPN) connection to your Amazon VPC over the Internet.
Easy and simple 
With the help of the AWS Management Console, it's convenient to log in on AWS Direct Connect. Virtual interfaces and each connection can be managed using this console.