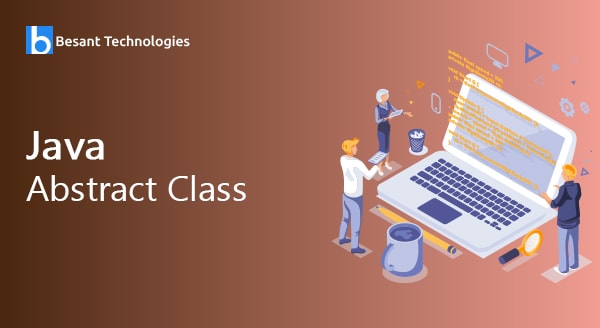 Abstract class in Java
Abstract class in Java
Abstraction is a process of hiding the implementation details and showing only functionality to the user.
Abstraction lets you focus on what the object does instead of how it does it
An abstract class may or may not have an abstract method.
There is no object creation for Abstract class. It should only be implemented and used by the subclass.
A subclass which inherits the abstract class either has to implement all the abstract methods present in the abstract class or declare itself as abstract.
It is like interface but it can have other method definitions apart from abstract method.
Abstract method is a method which has no implementation only declaration.
abstract void method();
Example:
package Mypkg;
public class myabs {
      /**
       * @param args
       */
      public static void main(String[] args) {
            // TODO Auto-generated method stub
        System.out.println("Entered myabs-Main() ");
        System.out.println("***************************************");
            useabs ob=new useabs();
            ob.getDisplay();
            ob.getD();
        System.out.println("***************************************");
        System.out.println("Exited  myabs-Main() ");
      }
}
abstract class myabsEx
{
      abstract void getDisplay(); // Abstract method
      void getD() // other method
      {
            System.out.println("This is normal method inside Abstract class");
      }
}
class useabs extends myabsEx
{      void getDisplay()
      {
            System.out.println("This is re Definition given of  Abstarct method class");
      }
}


Output :
Entered myabs-Main()
***************************************
This is re Definition given of  Abstarct method class
This is normal method inside Abstract class
***************************************
Exited  myabs-Main()
Click Here-> Get 100% Practical Java Training